Hey guys! This post got a lot of attention,
but I just want to clarify once and for all
that it was an April Fools joke!
Very exciting news! I've been sitting on this announcement for a few weeks, but it's finally definite enough to share with the world: my most recent comic, Symphony Number Six, has been optioned for a movie!
Now, this doesn't mean the movie will definitely get made – all the option means is that a studio is interested. A studio (still can't name it, but it's one of the medium-sized ones) paid me a certain amount of money now, and in exchange I don't allow anybody else to buy the movie rights for a set period of time. But . . . it looks promising. So, how did this all come about?
Well, it started, like most things do, at the comic book store. I was at Cosmic Monkey Comics, my local comic shop, purchasing the latest issue of Aquaman (are you guys reading Aquaman?) This guy nearby looked very familiar, until I realized it was Chiwetel Ejiofor, a British actor currently best known for his starring role in 12 Years a Slave . . . though I was more familiar with him from Children of Men. Turns out he's a huge comic book fan! (Mostly European stuff.) He was in Portland filming some nature scenes in the Columbia River Gorge. Anyway, I gave him a copy of Symphony Number Six, complimentary of course. He contacted me a few days later, saying he loved the story and was interested in playing the main character, Thaddeus Johnson.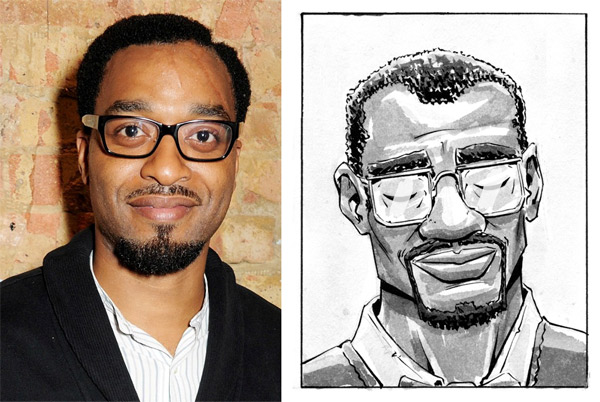 Stuff in Hollywood seems to move pretty fast. Within the week, I was getting tons of calls from agents, lawyers, and various Tinseltown big shots. Seems they've also attracted the interest of Mark Margolis for the role of Pyotr! My dream-casting!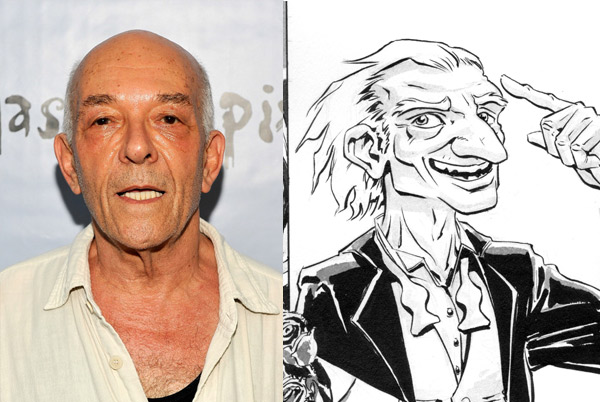 Anyway, I'm not sure if I'll be invited to participate in the screenplay adaptation – right now, it's looking like I'll just get "story consultant" . . . and of course "based on the story by Everett Patterson" in the opening credits.
Stay tuned for more SN6 movie updates – and enjoy this beautiful new month! I haven't been this excited since I worshipped a lobster and married Pocahontas this time three years ago!