I was privileged to draw storyboards for the music video "Mystery & Wonder," by the experimental country/folk/rock band Blitzen Trapper, which is based out of my town of Portland, OR. Special thanks to local director/videographer Laki Karavias for the opportunity.
A lot of time passed after Laki & I hammered out the storyboards, to the point where I actually forgot a lot of what I had drawn. When I saw the video months later, it was uncanny! Not only did the barn look almost exactly like the barn I had drawn, but the actress cast in the role of the "muse," Y La Bamba's Luz Mendoza, was a dead ringer for the figure in my sketches.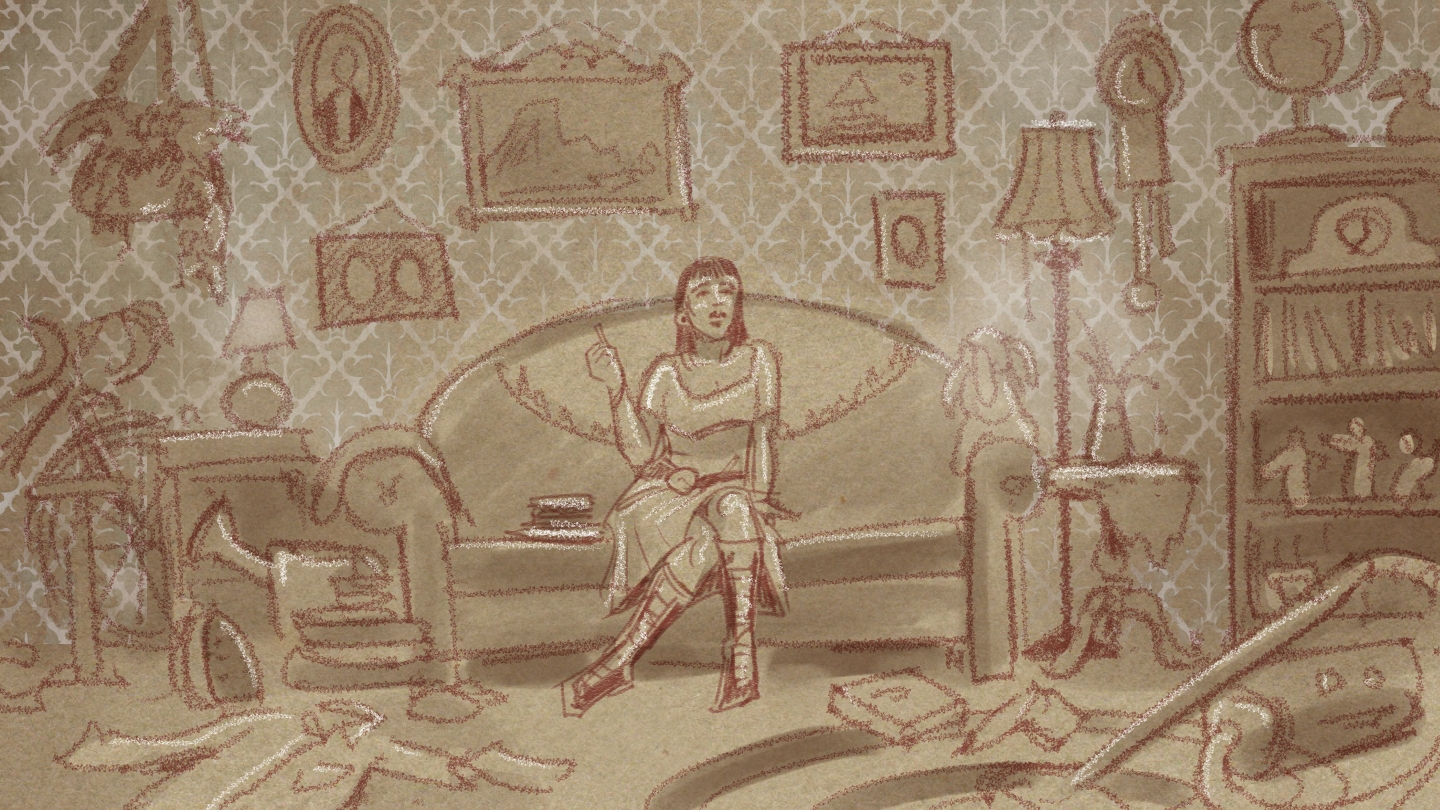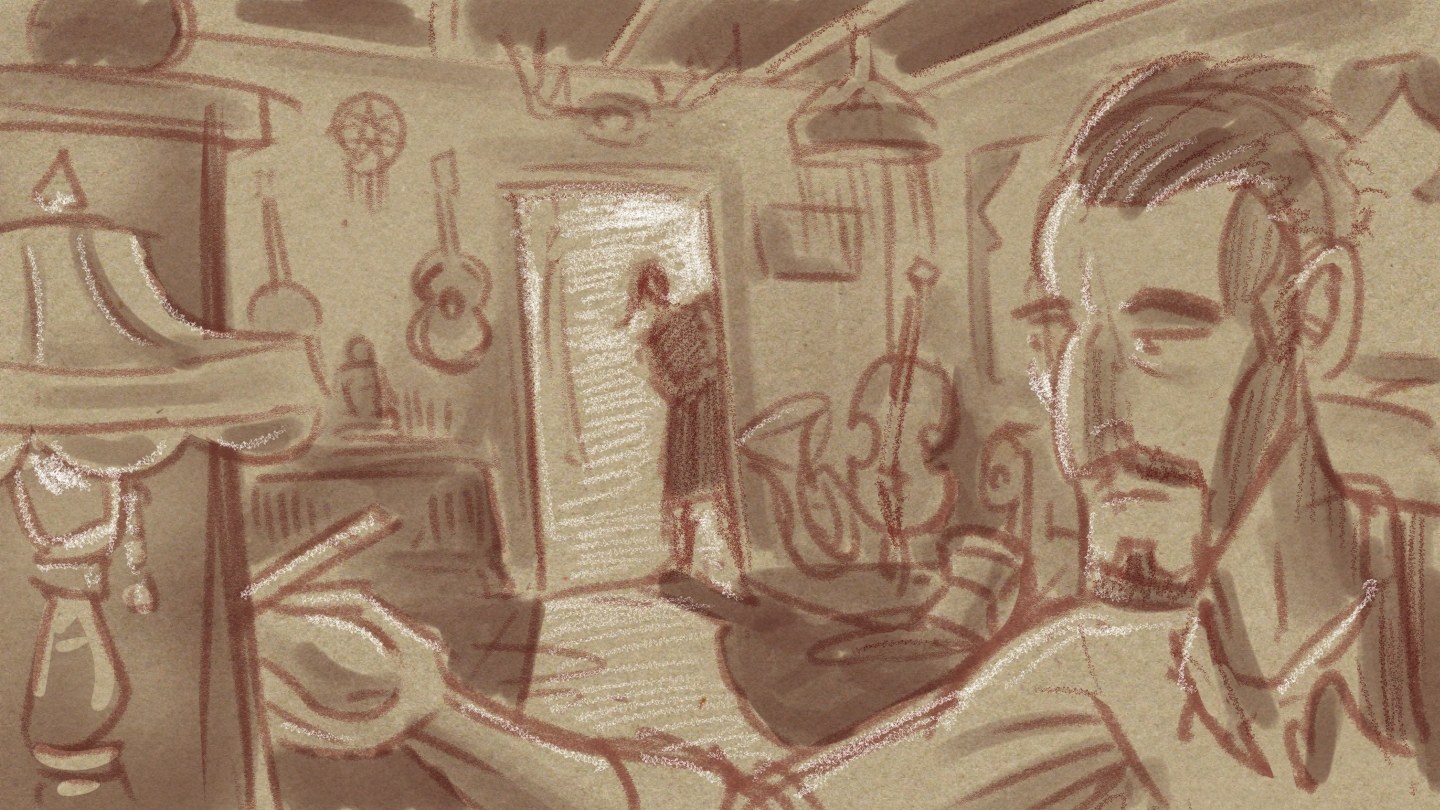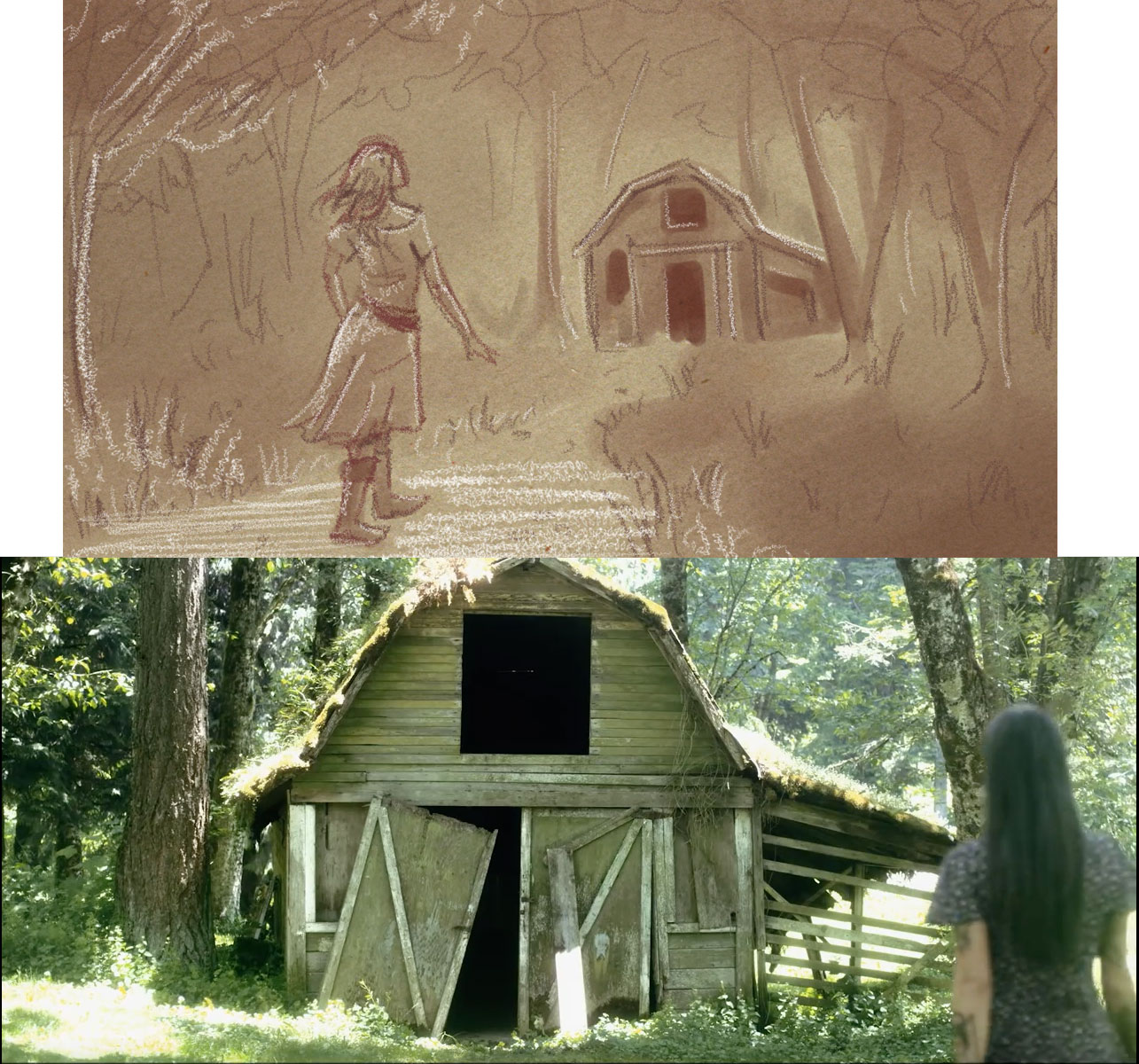 Though some of my drawings were invested with a little more detail–to inspire location scouts, etc–time and budget necessitated that most of the video be roughed out only in the quickest, loosest way. It's here where you can most see how the final video deviated from my initial layouts…all improvements, I should add!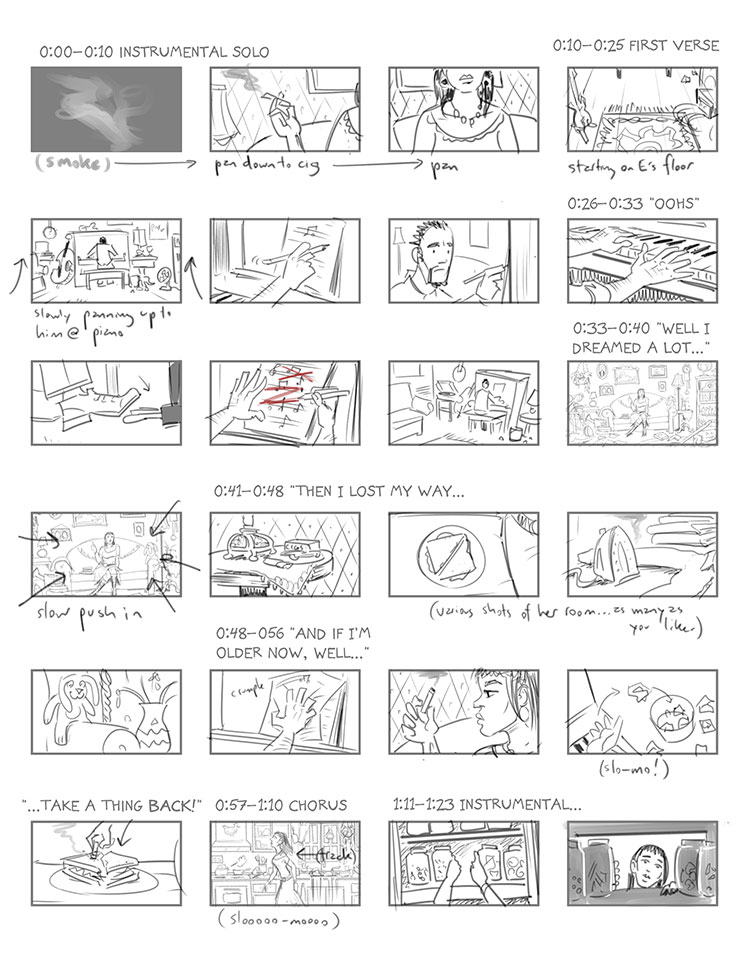 I'm really glad they kept the little parallelism between the gas pedal and the piano pedal! Anyway, storyboarding is a blast and I hope I have many more opportunities to do it!