Here's my most recently completed page of "Symphony Number Six." Took longer than I would have liked, but boy was it worth it. One of the pages I'm most proud of: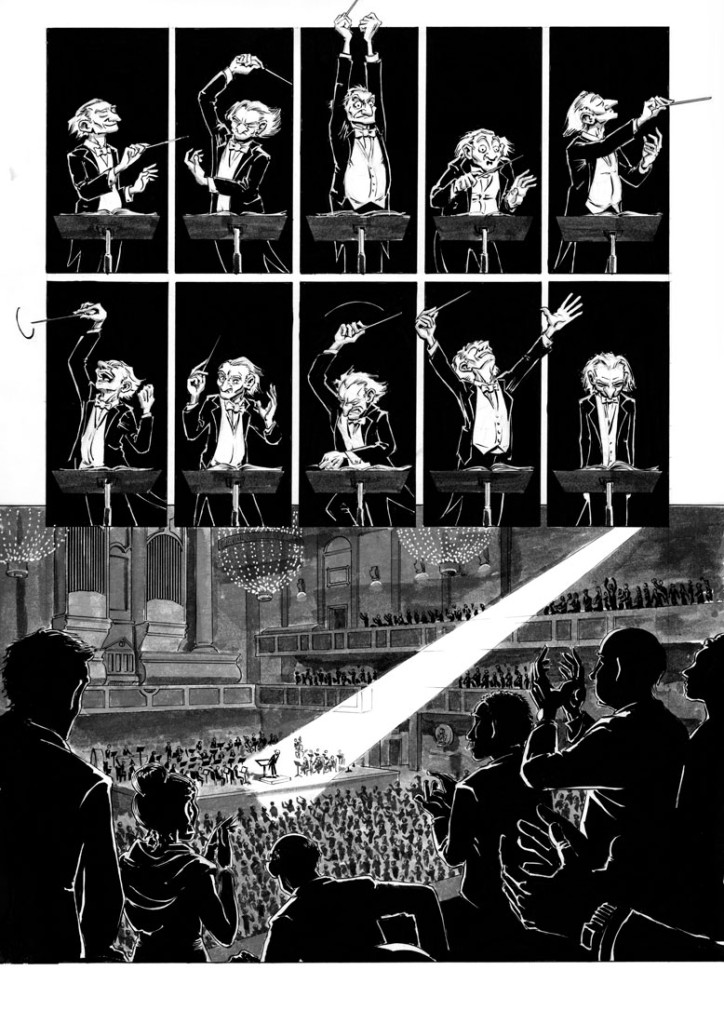 Ever since meeting the artists of Periscope Studio, I've been very mindful of "shortcuts" by which a large crowd can be depicted without actually having to draw a large crowd. Some of these are very evocative, and they certainly save time. Nevertheless, sometimes I think the effect of seeing a giant mass of people painstakingly drawn is worth it.
The conducting postures are inspired by Hans Schliessmann's live sketches of Gustav Mahler. The theater is the Berlin Konzerthaus, the lavish exterior of which will be featured in the first panel of the next page.