I'm as surprised as you are! Comics superstar and Heckman creator MICK MINGOLO drew this pin-up for my comic Symphony Number Six, colored by the inimitable STUART DAVIS!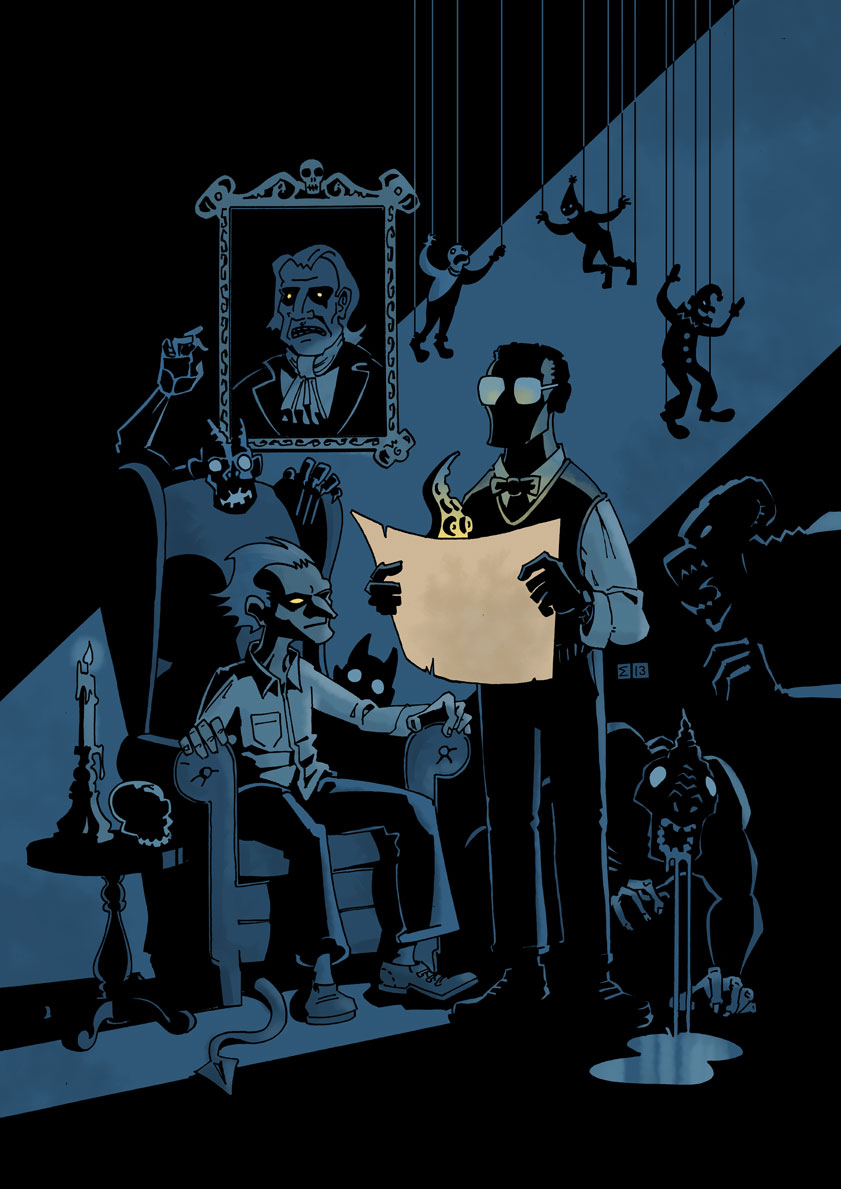 Here's my original thumbnail. This drawing really "clicked" when I realized that almost all of the real Mignola's covers feature a diagonal stripe from lower left to upper right.
Read More
My newest comic, Symphony Number Six, is finally here! Click here to read this spooky, atmospheric horror story set in the world of classical music!
Read More