I drew this pinup for the Dark Horse comic Buzzkill. This four-issue miniseries, both one of the funniest and the saddest I've had the privilege to work on as an assistant editor, is about a superhero named Ruben who derives his powers from drinking alcohol and who enters a 12-step program to get clean.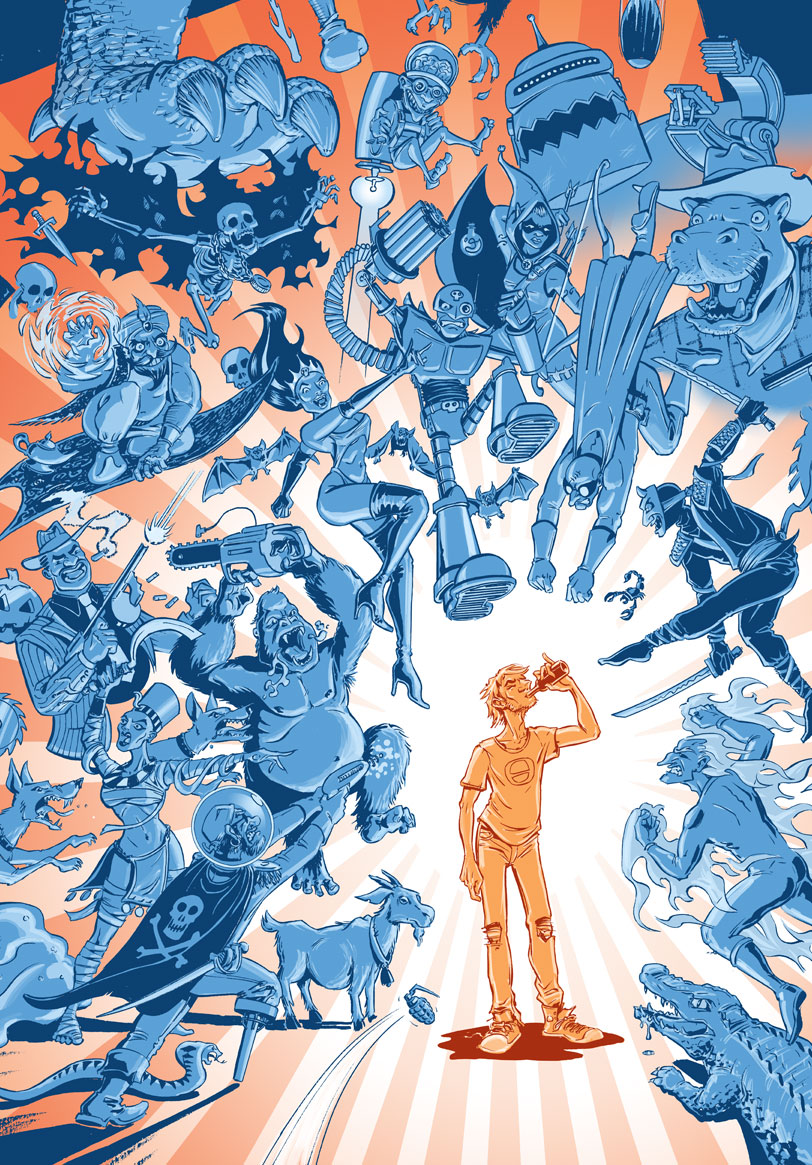 I really enjoyed throwing together this motley group of generic supervillains. The cowboy hippo in the upper right has been a big hit. Because of the way the colors fade, he looks a little bit like a ghost cowboy hippo. "Roooooben! You may have killed me, but I will haunt you till the end of yer daaaaays!"
Read More
My first graphic novel, which was originally syndicated on its own website, now lives here at everettpatterson.com!
Read More