This is a pinup I did for the Dark Horse comic Dream Thief, which is written by Jai Nitz and drawn by the incredible Greg Smallwood. Dream Thief recounts the misadventures of John Lincoln, an Atlanta slacker/stoner who steals an aboriginal mask from a museum that causes him to be possessed by the vengeful ghosts of murder victims while he sleeps. As the Dream Thief, he keeps waking up in new, unfamiliar places with a headful of someone else's memories (and skills) and usually a dead body or two lying around.
The first arc of Dream Thief, last summer, took this poor guy to a drug den in Wilmington, a Klan rally in Tupelo, and a high-stakes card game in Memphis. The second arc, coming out this summer, is mostly in Georgia and Florida. Will Dream Thief ever make it to New Orleans? My illustration speculates how it might go down.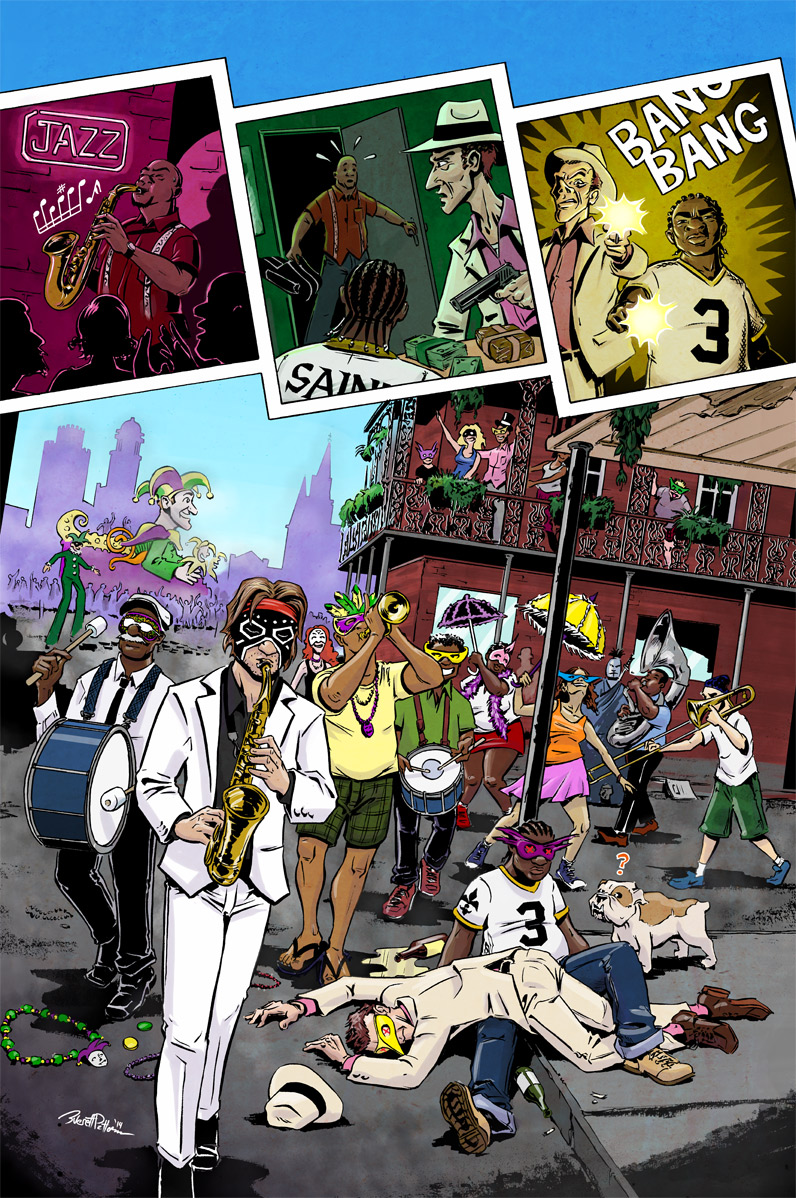 There are a lot of things that still bug me about this drawing – the colors in particular look odd from monitor to monitor. To be fair, the visual over-stimulation of Mardi Gras is pretty hard to color tastefully. But I did enjoy playing with the cartoony iconography, and the chance to depict a small slice of the city where I was born and raised, with all its diversity and dilapidated charm.
Read More